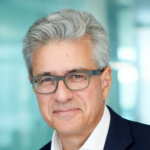 The founding partner has practiced as a partner in one of the world's largest multidisciplinary networks for over 30 years.
Appointed partner in 1997 within this network, he has more particularly participated in the development of legal and tax activities dedicated to individuals (payments, wealth, litigation and international mobility).
Among his various responsibilities he managed these activities for more than 18 years.
Writer of numerous articles and studies in his fields of expertise in the specialized and generalist press.
He served for 12 years on the Supervisory Board of PwC France.
Lecturer and freelance lecturer at the University of Paris 1 Sorbonne-Master Pro HR Development and University of Burgundy, International Diploma in European Tax Law for many years.
Married and father of three children